HIJET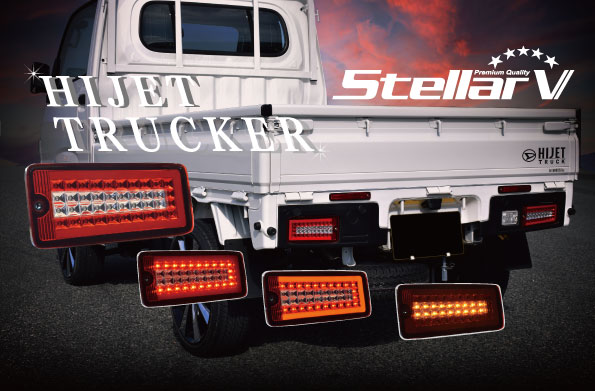 High intensity LED brake lights and small tubes with bright LEDs
Easy to install. Simply replace the factory taillights
※Driver's side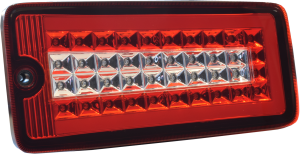 Red/Clear
Product No:DHRC-01

Compatible models
♦DAIHATSU
HIJET TRUCK  S500P/S510P
HIJET TRUCK JUMBO S500U/S510U
(Fits later models of HIJET)
♦TOYOTA
PIXIS TRUCK S500U/S510U
♦SUBARU
SAMBAR TRUCK S500J/S510J
SAMBAR TRUCK GRAND CAB S500J/S510J
♢Package includes:
・User guide (instruction manual, warranty)
・Exclusive resistor set (with installation kit)

Image of tail lights
※Parking light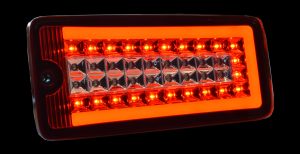 ※Turn signal light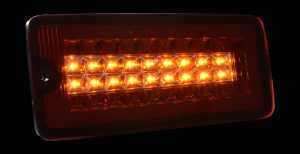 ※Reverse light

Sequential Model (flowing indicator)
DHRC-01 is a Sequential Model (flowing indicator).
*Blinking speed is not adjustable

Image of flowing indicator

球切れ・水漏れ 2年保証
保安基準適合
Conforms to Japanese safety standards


This product has been certified as a safety standard compliant product (E Mark).
The "E Mark" is an international standard certification, and the E Mark is stamped on the product itself.
This standard certification displayed on the product shows that the product has acquired EC Type Approval, which certifies that it meets standards based on EU Directives.
Even aftermarket parts made in Japan are always marked with "E Mark" when sold overseas
商品をご検討の方へ
各種お問合わせ
一般の方
0120-957-500窓口対応時間 10:00〜18:00
(土日・祝日定休)
お問い合わせ