TOKYO AUTO SALON 2015 It has exhibited!
(更新日:2015-01-10)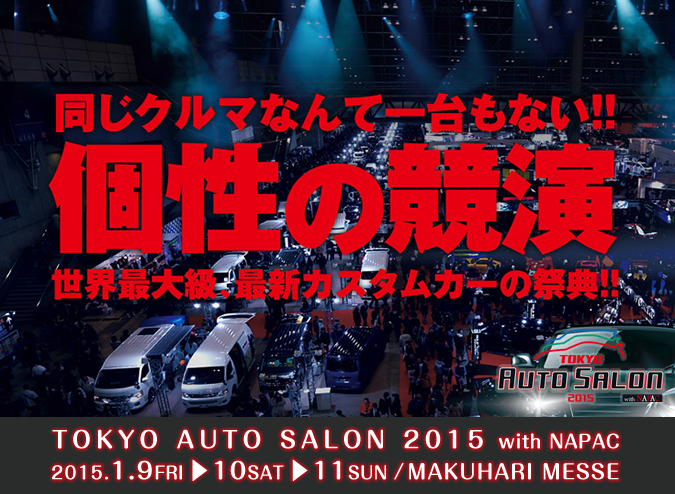 [gallery link="file" columns="5" ids="463,461,459,457,458,456,453,454,455,452,451,450,449,445,446,447,448,444,443,442,441,440,439,436,437,438,435,434,433,431,432,430"]
[gallery link="file" columns="5" ids="425,426,427,428,429"]
We have a present of the Stellar Five original novelty goods for you!
We will announce the new product premium quality LED lamps Hiace α.
Hiace α installed demo car exhibition!
The other, Welcom and waiting for you with the fun-packed!
We all the staff are looking forward to waiting for you.
Please be sure to visit us.